When you're sending off your song for mixing, one of the things you have to do is export the individual tracks in your song. Luckily, with modern DAWS such as Logic Pro X this is relatively easy. Follow these steps and you're ready to rock.
1. First go to File at the top and click on "Export All Tracks as Audio Files"
2. Check off "Trim Silence at File End
3. Change the format to Wav
4. Keep the bit depth as is (usually whatever you recorded the song at).
5. Check bypass effect plugins (if you don't want the effects you used to be on the exported tracks.
6. Uncheck include volume/pan automation
7. Keep normalize off
8. Click new folder and name it your song name.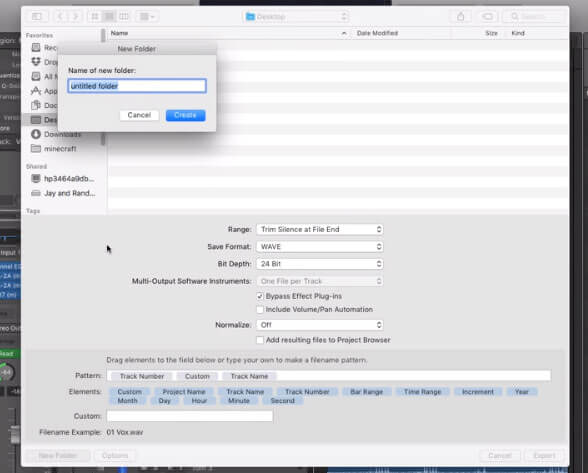 9. Hit Export
10. If you're sending a song to us for mixing and mastering, YOU DO NOT NEED TO ZIP UP YOUR FILES as you can upload multiple files at once on our upload page.