Okay if this has never happened to you then you probably don't care about your music enough OR are just very thorough.
Today I'm going to show you how to replace a song you have on Spotify with the exact same song, it's just an updated version. Now this updated version shouldn't be a completely new song, in fact you will want to make sure all the same sonic elements are there, and that this is mostly for cases where you preferred or updated the mix and master.
Being an audio engineer and artist, I have done this many times on Spotify and I know what you're going through (i.e. what will happen to all my plays and saves?). I can tell you that they will be transferred over to the updated mix as long as you follow these instructions exactly and like your life depends on it.
So to be clear, this is only for artists that use Distrokid to distribute their songs to streaming services. I've found that Distrokid has the most straight forward process (and fastest) for replacing a song when compared to CD Baby or Tunecore.
Now the first thing you're going to do is go to the song you want to replace (the old version) and find the ISRC code and copy and paste it somewhere as you'll need it later.
You can see your ISRC code for a song by clicking on your song's name in your Distrokid dashboard and it'll be on the left hand side under the heading "SONGS".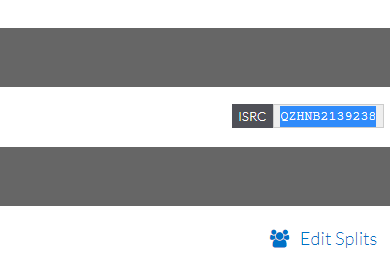 You'll also want to make note of the date you released this song as we'll need this later.
Bonus Tip: If you just want to change the cover art then you don't need to submit a new release, you can just click on "Edit Release" and scroll down and add a new cover art.
Now this is the scary part, so you're going to want to make sure you have the ISRC code copied and pasted somewhere because this is where you delete this song (the old version). Distrokid wont let you upload the new version, until the old version is deleted (it would be easier if they just had a replace song feature).
And you delete the old version by clicking on "Edit Release" and scrolling all the way to the bottom and clicking on "Remove this release from all stores".
This will obviously remove your song from all streaming services, but in the next step we will put it back on all streaming services with your updated mix so don't worry my friend!
So now that the song has been deleted, we're going to add it back by just clicking "Upload" and going through all the steps you normally do when uploading a new song with one exception.
Where it says, "Previously released?" click on "Yes" and fill in the original release date of the song.
Next you'll fill in everything like normal except when you get to the part where it asks for the ISRC code and this is where you'll paste in the ISRC code we saved earlier.
Click "Done" and that's pretty much it!
The cool part I've found is that by the time it takes Spotify to delete your old version, it'll be the same amount of time to add the new version, which nowadays is pretty fast (as fast as 24 hours).
Also I can confirm the amount of streams and saves the old version had, transfer over to the new version, you just have to wait about 2 days, so don't panic when you see the new version with no streams as that will be updated.
Photo by Stefano Zocca